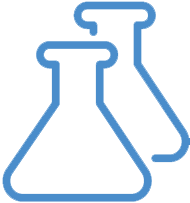 Biotech Sector
The biotech industry is constantly evolving, and cutting-edge technology is being used to make major advancements in science, medicine, agriculture and more. The data being gathered by biotech companies is crucial to their efforts in these fields, and losing this data could be catastrophic on many different levels. It's our job to make sure that never happens.
Our team operates on the highest standards for data security and integrity, and what makes us different is our level of personal involvement and commitment in the business. We truly care about the data being generated by our clients, and we have a variety of packages to fit the unique needs of your business. Biotech companies generate massive amounts of data every day, and confidentiality is key in this industry. We have set processes for ensuring compliance with all regulatory agencies and corporate policies, and we understand the importance of following these standards.
ABS Data Compliance Standards
Automated transfer to offsite data storage facilities.
Data is encrypted during backup, transmission and storage to prevent alterations, tampering or unauthorized access.
Redundant offsite data storage at geographically diverse datacenters in accordance with certain compliance acts.
Document iterations are preserved and available for immediate recovery.
Reporting provides a detailed audit trail complete with date and user time stamps.