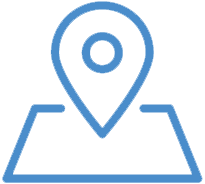 Hospitality Sector
ABS serves a diverse range of current and former clients within the hospitality industry, including many well-known hotels and resorts. As you can imagine, these facilities generate massive amounts of data on a daily basis, from guest information to housekeeping records and everything in between. If this data was lost or compromised in any way, there could be dire consequences for the business, and our primary goal is to ensure that all data is kept safe and secure, and that it's easily recoverable in the event of an emergency.
Since many businesses in the hospitality industry obtain sensitive personal information about their customers, we follow data compliance standards to ensure compliance with government regulations.
ABS Data Compliance Standards
Automated transfer to offsite data storage facilities.
Data is encrypted during backup, transmission and storage to prevent alterations, tampering or unauthorized access.
Redundant offsite data storage at geographically diverse datacenters in accordance with certain compliance acts.
Document iterations are preserved and available for immediate recovery.
Reporting provides a detailed audit trail complete with date and user time stamps.