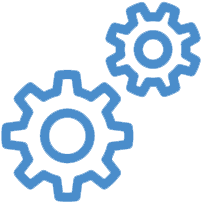 Business Continuity Planning
Continuity planning is increasingly seen as an essential requirement in today's environment. The ability to maintain continued access to applications and data in the event of a hard drive crash, virus, service outage or disaster is vital.
Best Practices
Relying 100% on traditional data backup and restore will not assure complete recovery to normal operations. Data protection is a critical base component, but business continuity plans must include system-wide contingencies to ensure complete disaster recovery.
For true business continuity, plans must include:
Local and offsite backup policies for user data, applications, databases and operating systems
Bare metal backup and hardware independent recovery
Ability to access applications and data in a virtual environment
Monitoring and diagnostics for proper backup and recovery operations