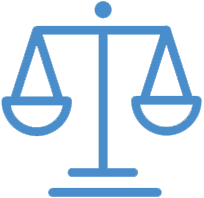 HIPAA Data Compliance
The importance of always available and accurate health care data is integral to delivering quality care. The ability to recover data at a desired point-in-time can make the difference in a health care delivery system.
In 2003, HIPAA set national standards for the protection of health information, as applied to three types of covered entities: health plans, health care clearinghouses and health care providers who conduct transactions electronically. Entities must maintain standards to ensure data integrity, availability and the security of individually identifiable health information.
Data Compliance Requirements
Files such as patient and billing records can be accessed only by the covered entity.
Secure, encrypted data transfer and storage prevents alterations, tampering or unauthorized access.
Data can be restored swiftly and accurately to a specific point-in-time.
Reporting provides a clear audit trail with user access date and time-stamp detail.
The data management portion of HIPAA is focused on the secure storage and transmission of Protected Health Information (PHI) over computer networks. PHI includes all individually identifiable health information in any form or media including subsets of health information such as demographics.